Our Port Cask Finish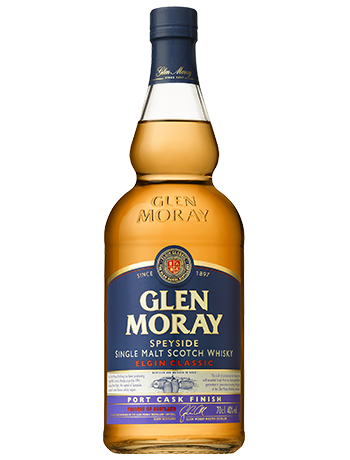 This Glen Moray celebrates our passion for exploring the array of flavours different casks can bring to our whisky. First matured in American oak casks for classic Speyside notes, it is then carefully finished over several months in port casks from Porto Cruz, renowned as the world's No. 1 port. Over time, these sweet Portuguese wine casks enrich our single malt with rich fruits and mellow wine notes and give the whisky a distinctive rosy tint. Light, fruity and balanced, our Port Cask Finish is enjoyed by single malt lovers and whisky newcomers alike.
40% abv
Nose
Toasted vanilla, light oak and rich dried fruits.
Taste
Refreshing spice with a citrus lemon tang. Caramelised sweetness with cinnamon.
Finish
Sweet, mellow wine and toasted oak flavours produce a finish whish is smooth and well balanced.
Discover the Classic collection
Explore our Speyside style and surprising cask finishes in our inviting range of single malt whiskies.