120 years of Glen Moray whisky
It has been more than 120 years since we first began crafting Glen Moray in the heart of Speyside. Our rich heritage continues to inspire our single malt Scotch whisky today. Read on to discover our story.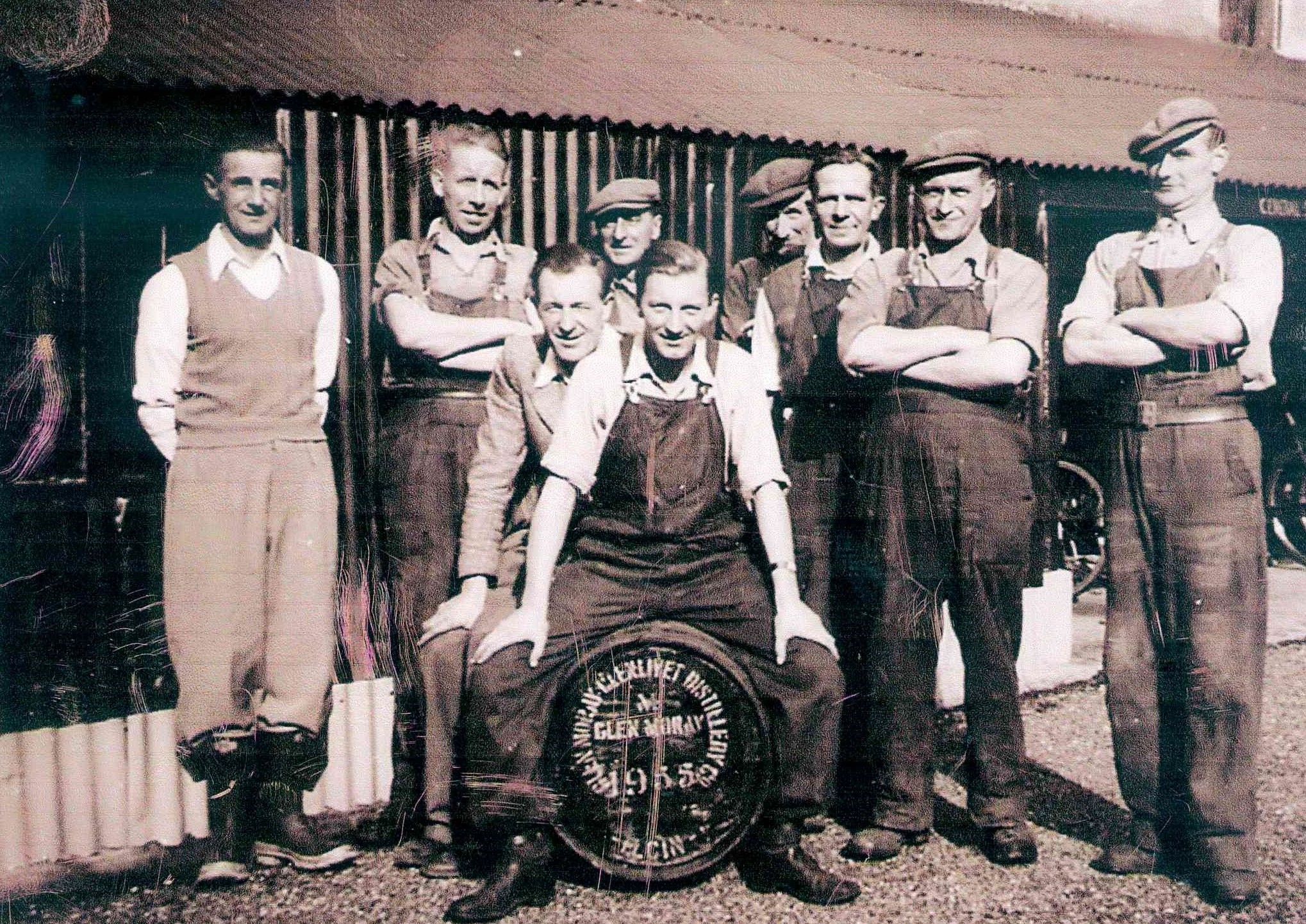 1897
A tradition is born

Our story begins as the Elgin West Brewery, which had made local ales since 1830, is transformed into the whisky distillery we know so well today. The first spirit runs off our stills on 13th September, 1897, according to handwritten ledgers, now kept safe in our archives.

Made entirely from local barley, that new make spirit is filled into an unusually wide variety of casks for the time, including Marsala wine casks and sherry casks.
1920
A prized asset

After a short silent period during the First World War, our distillery begins making whisky again and is bought by Macdonald & Muir, a renowned wine and spirits merchant.
1950s
Ambitions for the future

Embracing our Speyside heritage, we purchase nearby Gallowcrook Farm, whose barley had been used to craft the very first batch of Glen Moray in 1897. Meanwhile, two new coppers stills and a new still house are added, and our distillery is upgraded from coal to oil. Modern malting facilities are also installed (many distilleries still malted their own barley at the time). These allow us to double our output, making Glen Moray one of the most up-to-date distilleries in Scotland. Of course, new warehouses are also built, to hold the rising number of casks.
1987
Distillery production increases to seven days a week - meaning that we can now craft two million litres of spirit a year.







1999
The first wood finishes

Our first wood-finished whiskies are launched - a Chardonnay white wine cask finish and a Chenin Blanc white wine finish. These pioneering single malt whiskies rekindle our tradition of maturing whisky in a wide variety of casks. A custom as old as our distillery itself, it shapes our extensive range of Scotch whiskies today.
2014
An invitation to explore

We unveil a wealth of new flavours in Glen Moray with the release of our Classic Collection. Inspired by our tradition of ageing Glen Moray in a wide variety of casks, it showcases a range of surprising cask finishes. The Collection introduces whisky newcomers and single malt fans to Scotch whisky's first Cabernet Sauvignon cask finish, as well as whisky finished in port casks, sherry casks and chardonnay casks. Our smooth, yet deeply smoky Peated Single Malt completes the range.
2016
A celebration of heritage

As our distillery nears its milestone 120th year, we launch our Heritage Collection of exceptional aged single malts. Handcrafted in the traditional way and watched over closely by our Master Distiller, each of its whiskies reflects our generations of skill in maturing and marrying casks. Beginning with our quintessential 12 Year Old, our rich 15 Year Old and oaky 18 Year Old, the Collection is a hit with whisky lovers. And there is high praise in Jim Murray's Whisky Bible for both our 12 and 18 Year Old. Two years later, we add our innovative 10 Year Old Fired Oak to the Collection, with our complex21 Year Old following in 2019.
2018
A new level of innovation

Eager to explore how more unusual casks might influence Glen Moray, we launch our Curiosity Collection of bold and distinctive limited editions. Our Rhum Agricole Cask Finish Project, released in 2019, is a perfect example. Finished in casks from Martinique's St James distillery, this small-batch release is rich with spice and dark toffee. There are many more experiments to come, so curious whisky drinkers should watch this space...