The passion behind our spirit
Carefully crafting our Speyside single malt whisky with skills passed down over generations, our small, dedicated team has always been the heart of Glen Moray. Come and meet our people.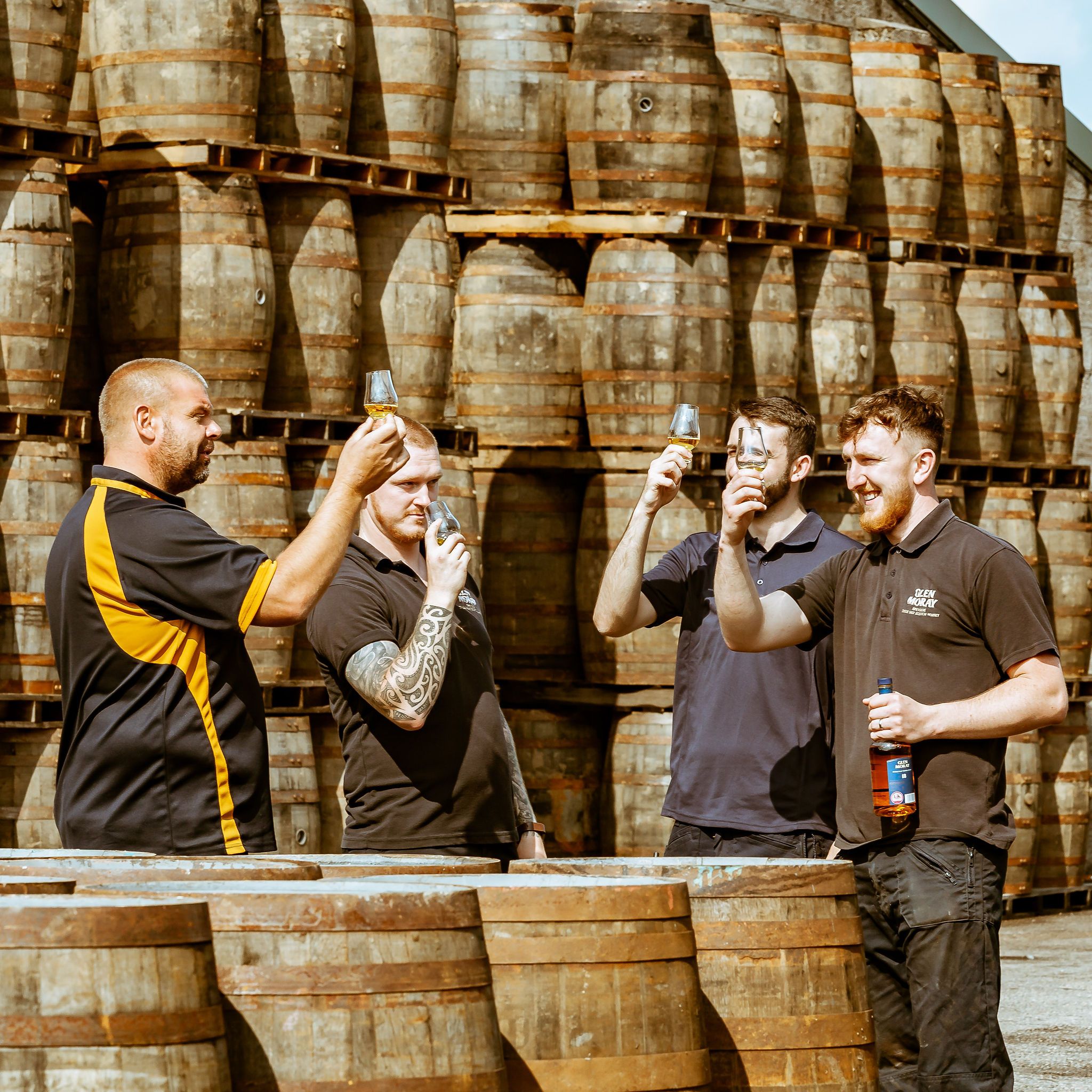 Global Brand Ambassador Iain Allan
Who better to tell the world about Glen Moray than a Speysider himself? Iain, our Global Brand Ambassador, was born in our hometown of Elgin. Proud to have grown up in our unique whisky region, joining Glen Moray was a natural step for him.
Since 2005, Iain has gained an extraordinarily in-depth knowledge of our distillery and he is always delighted to share his expertise. Iain can often be found welcoming visitors to our distillery, introducing them to our traditions and our whiskies as they take a tour. He also travels in the UK and abroad, sharing Glen Moray's diverse range more widely by attending whisky fairs and holding masterclasses.
Iain has helped to develop a number of limited edition single malt whiskies at Glen Moray and is instrumental in promoting Speyside's Malt Whisky Trail. So for those keen to understand more about our whisky and Speyside, Iain is a great person to know.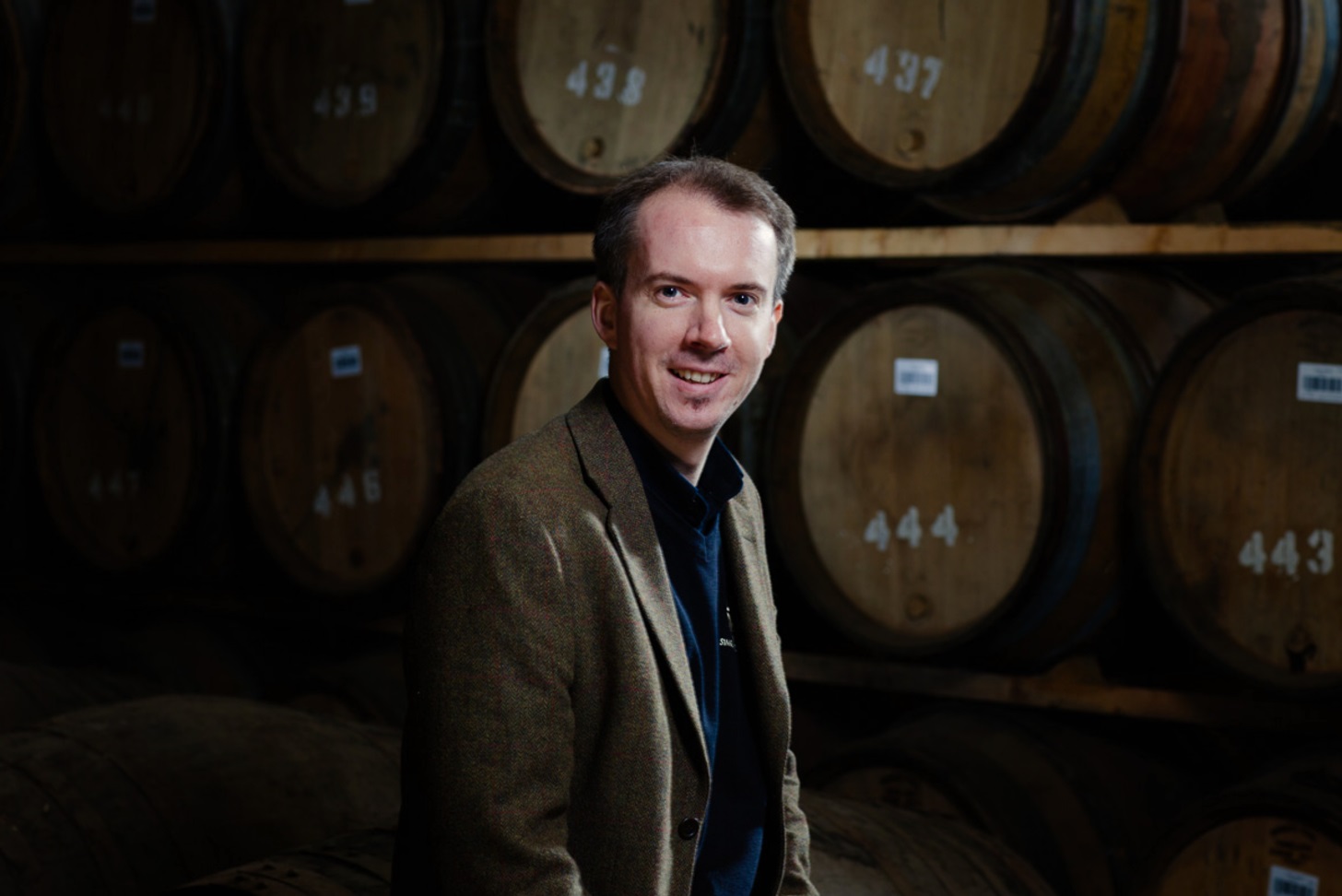 Visitor Center Assistant Manager Emma Ware
Emma joined Glen Moray in 2009, originally from Elgin, the distillery is only a few miles from home. She now manages the Visitor Centre alongside our fantastic VC team. Her main focus is creating exceptional Glen Moray experiences for every guest, from tours and tastings to bespoke functions and special occasions. Emma continues to study distillation and whisky and you'll find her sharing drams and her love for Glen Moray at whisky festivals and events around the UK as well as at the distillery.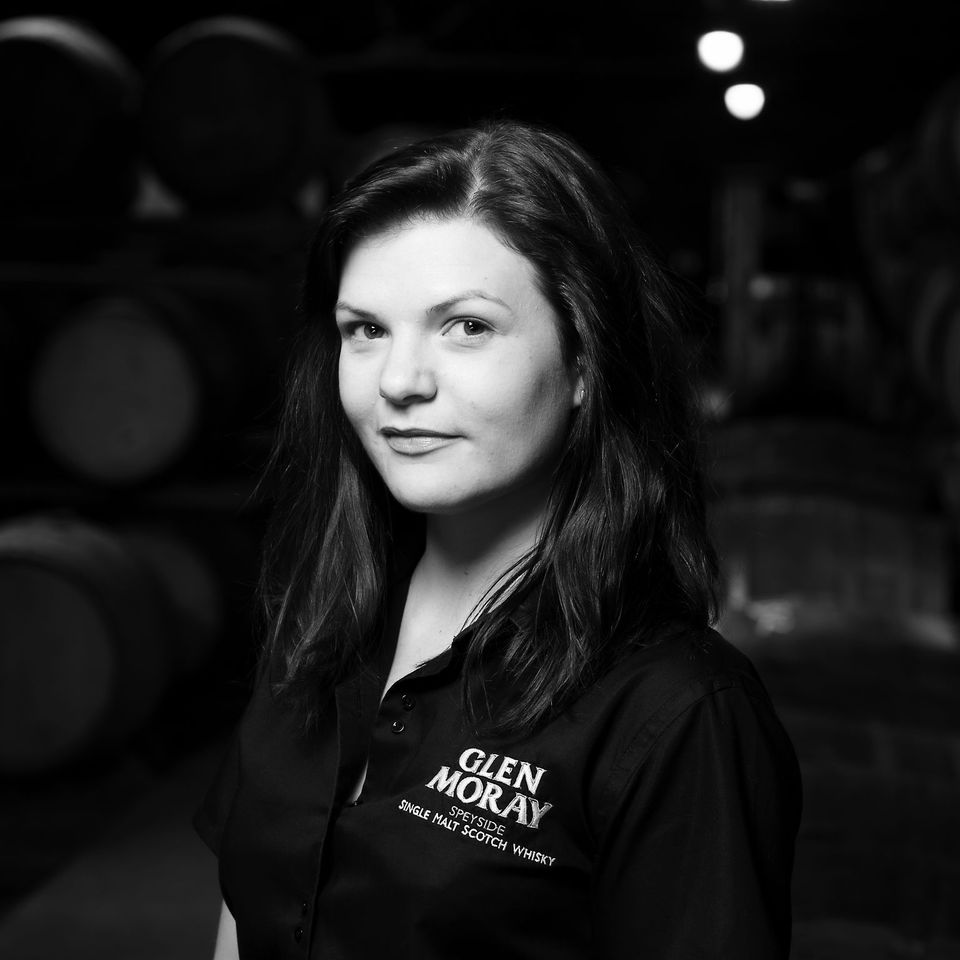 Head of Whisky Creation Stephen Woodcock
Stephen joined Glen Moray in 2021 as the Head of Whisky Creation where he is responsible for developing Glen Moray's portfolio of whiskies. His long-held expertise in maturation and the marrying of casks will offer great discoveries to all whisky lovers.
He was born into the drinks industry, as his father owned a pub and his mother worked for Allied Distillers for 40 years. He is a chemist by trade and worked in the industry for a couple of years, but the lure of whisky was never far away – Stephen landed a role at Port Dundas distillery in Glasgow and worked there until it closed. Then he moved north and has been working in whisky ever since. Stephen is well-versed in the world of Speyside after spending a number years during his career honing his skills in the renowned whisky region.
Distillery Manager Ross Murphy
As distillery manager Ross looks after the production here at Glen Moray. With a wealth of experience in technical development and project management he is part of the team steering Glen Moray operations into the 21st century, balancing the creation of our quality Speyside spirit with the latest technologies and industry innovations.
A graduate chemical engineer Ross started his career in distilling in the labs before moving on to the team leading production operations with William Grant and Sons.  He was then involved in the installation and commissioning of Tullamore Dew in Ireland. Ross first joined La Martiniquaise-Bardinet as manager of our grain whisky distillery Glen Turner in 2018 and expanded his role to cover Glen Moray distilling operations in 2019. With experience in malt whisky, grain whisky and even gin our distilleries are in safe hands with Ross at the helm.