Our Chenin Blanc Matured

Distilled on 28/08/2006, this is a sumptuous creation born from maturation in ex-Chenin Blanc casks. A whisky which blends oaky warmth with lingering fruit and honey.
Nose
Rich and aromatic. Green apples laced with warming ginger.
Taste
A bouquet of peach and passion fruit give way to drier spice and tannins. Balanced with slight acidity.
Finish
Spicy ginger and wood notes fade for a mineral finish with lingering hints of orchard fruits.
CASK TYPE: CHENIN BLANC - FULL MATURATION
46.3% ABV.
NON-CHILL FILTERED NATURAL COULOUR
Quote from our master blender:  "This Glen Moray expression is fully-matured in ex-Chenin Blanc casks, with notes of orchard fruits, sweet honey and warming ginger. Beautifully copper in colour, this enticing whisky can be relied upon to intrigue the palate."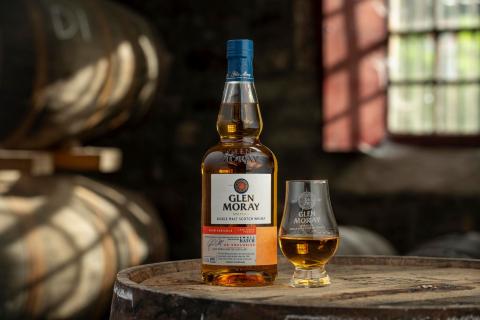 Discover the Curiosity collection
Indulge your curiosity with these bold and distinctive limited-edition malts, which reflect our innovations with casks.