Our Madeira Cask Project
Aged 13 years, our rich, indulgent single malt has spent its entire life in hand-selected Madeira casks, rarely used this way. The Madeira Cask Project is a rich and indulgent combination of Glen Moray's classic Speyside style and the sweet fruit and toffee influences of Madeira. Known for its nutty sweetness, balanced by a fresh, tangy acidity, it's these rich notes that give the new Glen Moray expression its distinctive flavour.
Nose
Toffee, dark chocolate, fig, and dates balanced with sweet pears and berries and subtle exotic spices.
Taste
Sweet, syrupy, with deep notes of toffee, chocolate, black coffee, and figs, developing to sweet oak, poached pears, and soft fruit.
Finish
Rich, lingering, and sweet with gentle exotic spices and dried fruit.
CASK TYPE: Fully matured in ex-sweet Madeira Hogsheads.
46.3% ABV.
NON-CHILL FILTERED NATURAL COULOUR
Dr Kirstie McCallum commented: "Single malt whisky matured in Madeira casks has been prized in the industry before, but typically the casks have only been used to 'finish' more conventionally matured whisky. That's what makes this new expression so very special. Our new make spirit has been slowly mingling with the luxuriously sweet flavours of Madeira for nearly 14 years, giving a depth of flavour and an intense character that couldn't otherwise be created. It's a delicious dram, a dessert in a glass, and we are very much looking forward to sharing it with whisky drinkers in the UK."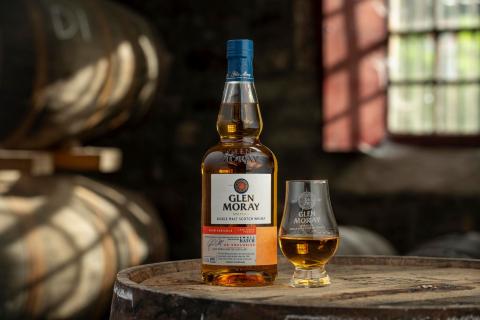 Discover the Curiosity collection
Indulge your curiosity with these bold and distinctive limited-edition malts, which reflect our innovations with casks.