Our Rhum Agricole Cask Finish Project
Rich with spice and dark toffee, this small-batch limited edition brings a taste of the Caribbean to Speyside. Our craftsmen have always matured Glen Moray in many different casks, for a wide selection of tastes. Keen to explore further, they took whisky aged in American oak and filled it into Rhum Agricole casks from Martinique's St James distillery - the No. 1 Rhum Agricole in the world - where it would age another two years. While other rums are made with molasses, Rhum Agricole is made from fresh sugar cane juice for a deeper flavour. Uniting the sweet, spicy notes of its casks with our fruity Speyside style, results in a single malt of candied depth, spice and surprising intensity, which promises to intrigue....
Nose
Marzipan, apricot jam, pear drops and pineapple.
Taste
Full-bodied and satisfying. Treacle toffee merges with kirsch cherries and spicy gingerbread.
Finish
Smooth and long. The spice intensifies then fades, leaving a rum and raisin finish.
CASK TYPE: Matured in hand selected Bourbon casks and finished in RhumAgricole (St James) casks.
46.3% ABV.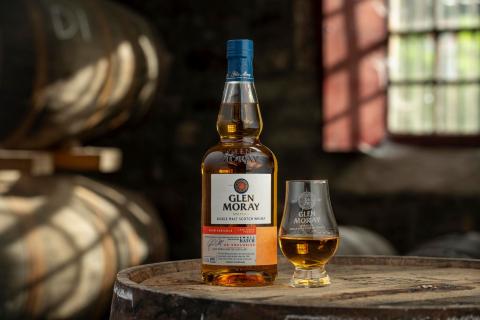 Discover the Curiosity collection
Indulge your curiosity with these bold and distinctive limited-edition malts, which reflect our innovations with casks.