10 year old fire oak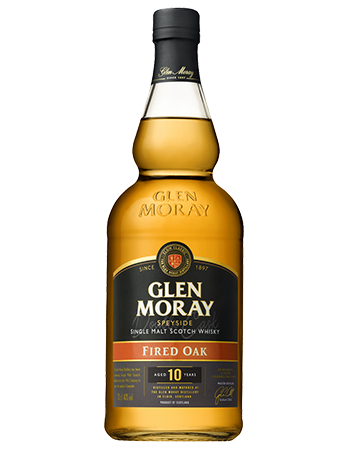 Crafted to delight single malt fans, this toasty, smooth 10-year-old whisky celebrates our fascination for innovating with casks. Always intrigued to unlock new aspects in Glen Moray's character, our craftsmen made up their minds to explore how charring casks more deeply could intensify our whisky's dialogue with the wood, and transform its taste. As they began to experiment, they first aged our whisky in American oak casks for light, vanilla tones. Then they finished this whisky in heavily-charred virgin oak casks. Over 4 to 6 months, the casks took our single malt's classic flavours to new heights, revealing a whisky of intense sweetness, spice and notes of toasty oak.
Nose
A sweet shop in a glass. Barley sugars, pineapple chunks and butter toffees.
Taste
Notes of blackcurrant jam and chewy liquorice toffee. Pleasantly sweet and spicy with layers of vanilla oak.
Finish
Dark chocolate dissolves over the tongue, then fades to reveal a hint of smokiness and toasted vanilla.
CASK TYPE: Matured in ex-bourbon casks and finished in heavily charred virgin American oak.
40% ABV.
Scored 90/100 on Jim Murray's Whisky Bible: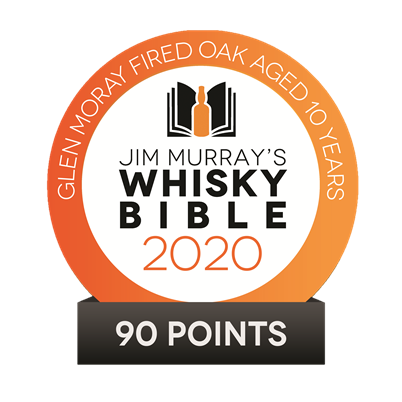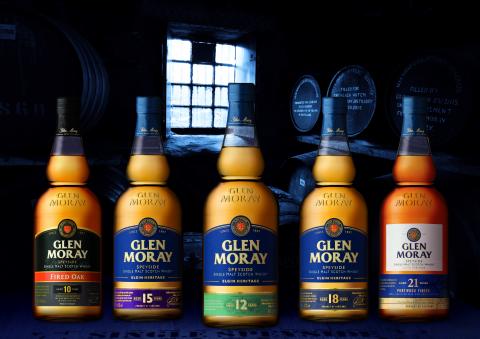 Discover the Heritage collection
Enjoy exceptional single malts, each aged to perfection. Our generations of skill in maturing and marrying casks, is echoed in every one.