Our 12 year old
A whisky with a long heritage, beautifully balancing vanilla and berried notes, this quintessential Speysider reflects all our expertise. It is distilled on the banks of the River Lossie where we have been making Glen Moray since 1897. This single malt is entirely aged in carefully selected American oak casks to bring out its traditional Speyside character.
40% abv
Nose
Rich, sweet, and floral with notes of vanilla toffee and berry fruits.
Taste
Toasted oak, intense dark fruits and creamy toasted vanilla.
Finish
Smooth and satisfying. A lovely balance of sweet vanilla and spiced oak delivers a smooth and well balanced finish.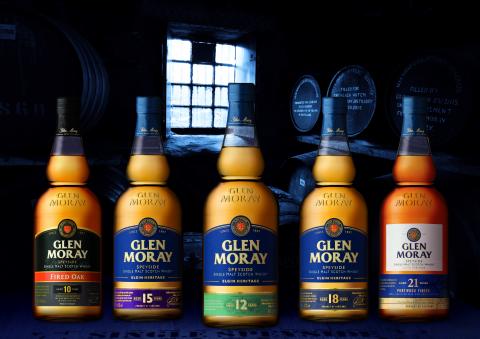 Discover the Heritage collection
Enjoy exceptional single malts, each aged to perfection. Our generations of skill in maturing and marrying casks, is echoed in every one.