Our 15 year old
Set apart by its rich intensity, our 15 Year Old marries two very different single malts in one outstanding dram. After spending its whole life in American oak, one of these whiskies embodied Glen Moray's classic style. The other, aged entirely in Oloroso sherry casks from Jerez, in Spain, resounded with rich spice. Calling on our long tradition of marrying casks, we brought their contrasting styles together, to craft intensely complex layers. With tastes of dried fruits, dark chocolate and spice, amplified by age, this Scotch whisky is a perfect treat for single malt lovers eager to discover more.
Nose
Sherried oak and butter toffee. Hints of dark chocolate and mixed spice.
Taste
Full-bodied finely-oaked wine flavours, spiced dark chocolate and a hint of smoke.
Finish
The oak lingers as the dried fruit sweetness gradually fades. A finish which is intense and satisfying.
COLOUR: Copper.
CASK TYPE: maturation in American oak casks and Sherry cask.
40% ABV.
FORMATS: 70cl, 75cl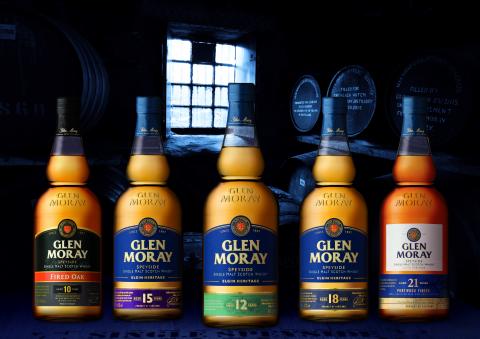 Discover the Heritage collection
Enjoy exceptional single malts, each aged to perfection. Our generations of skill in maturing and marrying casks, is echoed in every one.