Our 21 year old
Multi-layered and seriously smooth, this perfectly crafted port cask finish will delight any connoisseurs tastebuds. Aged for 21 years, our whisky's velvety style reflects all our time-honoured skills in marrying casks - techniques for which we've been renowned since our distillery began. Over the initial maturation in American oak casks the whisky develops an intense spicy sweetness. It is then finished over two years in Portuguese port wine casks, gaining rich, dark chocolate notes and full-bodied elegance. This unique balance of such contrasting casks, reveals a wonderfully complex dram.
46.3% abv
Non-chill filtered
Nose
Intense berry fruits merge with creamy vanilla and rich caramel with hints of freshly-baked gingerbread.
Taste
Beautifully balanced and full of character. Blackcurrant and liquorice dominate in the first instance then chewy caramel toffee and chilli-infused chocolate come to the fore. A real taste sensation.
Finish
Rich and satisfying. Dark chocolate and caramelised raisins linger on the tongue long after the last sip is taken.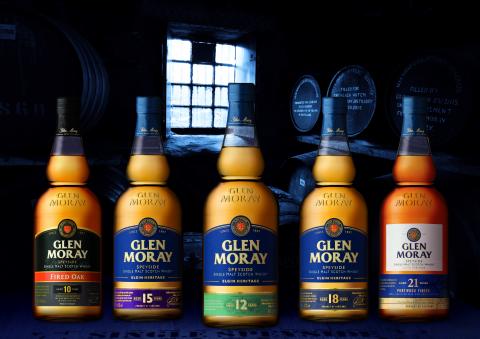 Discover the Heritage collection
Enjoy exceptional single malts, each aged to perfection. Our generations of skill in maturing and marrying casks, is echoed in every one.