Our signature 12 year old single malt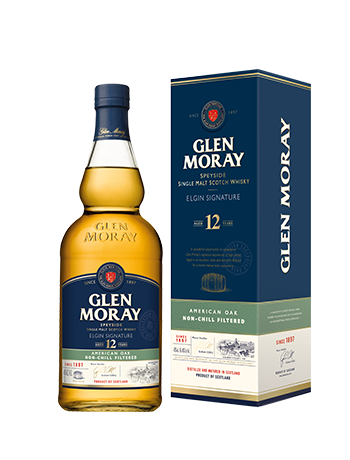 Exclusively for travellers, we present this deeper, fuller release of our quintessential Speyside single malt. Bottled at higher strength for a more intense taste, it accentuates the balance of vanilla and berried notes for which our 12 Year Old is so renowned. The whisky is entirely aged in select American oak casks, to bring its traditional Speyside character to its best. Non chill-filtered for ultimate flavour and texture, and released in a 1-litre bottle, it reflects all our 120 years of expertise in maturing casks.
Nose
Brambles and blackcurrants with a hint of freshly baked mincemeat pies dusted with icing sugar.
Taste
A great combination of sweetness and spice. Lashings of chewy vanilla toffee. Dark fruits and toasted oak.
Finish
The wood influence comes to the fore. Creamy vanilla ice cream melts away to leave lingering spiced oak.
CASK TYPE: Fully matured in 1stfill American oak casks.
Travel Retail Exclusivity.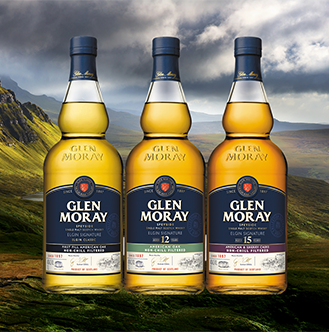 Discover the Glen Moray Signature collection
Aged in the very best casks, our signature whiskies are bottled at higher strength especially for travellers. Discover them in duty-free shops.