Our signature 15 year old single malt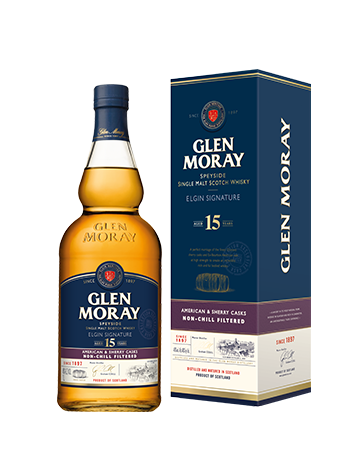 There's a mouth-watering richness to this high-strength release of our 15 Year Old, uniquely shared with travellers. Bottled at a higher proof for fuller flavours, it marries two very different single malts, to form one intense dram. The first whisky was entirely aged in American oak for Glen Moray's classic style. The other, matured in Oloroso sherry casks from Jerez, in Spain, showed a rich and spicy side. With skills passed down the generations, our craftsmen balanced their contrasts in this Scotch whisky's complex layers. Available in a 1-litre bottle and non chill-filtered for extra mouthfeel and flavour, it brings new depth to our 15 Year.
Nose
Toasted almonds, juicy sultanas, rum and raisin ice-cream. Moreishlymouthwatering!
Taste
A combination of cinnamon spice and luxurious dark chocolate melts deliciously on the tongue. Toasted vanilla and caramelized red berries pair up beautifully.
Finish
Incredibly balanced. Dried fruits and sweet vanilla fade slowly allowing toasted oak and mixed spice to create a wonderful lingering memory.
CASK TYPE: American oak & Sherry casks matured.
Travel Retail Exclusivity.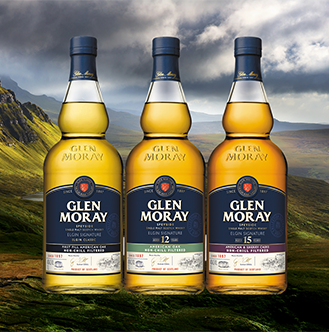 Discover the Glen Moray Signature collection
Aged in the very best casks, our signature whiskies are bottled at higher strength especially for travellers. Discover them in duty-free shops.