Our 1998 Barolo Finish
Distilled in 1998, this beautiful dram was tucked away in the Elgin distillery's Warehouse 1 to mature in ex-bourbon casks, before being transferred to three ex-Barolo casks for a final, flavourful finish.  The resulting dram is autumn in a glass.
Nose
A combination of sweet toffee and floral rose fading to a decadent aroma of caramel chocolates.
Taste
Decadent notes of caramel chocolates, toffee combine with plums, figs and dark fruits covered in cream. Gently fading out to leave a lovely warming and lingering taste of honey.
Finish
Pure runny honey: gentle, sweet and lingering.
52.9% ABV
NON-CHILL FILTERED NATURAL COULOUR
Glen Moray Distillery Manager Iain Allan notes: 'Once again, our distillery team has bottled an absolute gem from Warehouse 1, their special place for experimentation, innovation and patience – time, as always, being one of the most important ingredients in creating our wonderful whiskies.
'Our team searches the world for interesting and unusual casks, and they're not afraid to use them to push the boundaries of flavour, as they have done with this very special 1998 Barolo Finish release. It's a joy of a dram, a superb combination of our distillery's sweet, light, citrus style with deeper notes of wood, caramel chocolates, plums, figs, brambles and honey. This is one to share around a table with good friends as the nights draw in – a rich, warming and very special dram from behind our big blue Warehouse 1 doors.'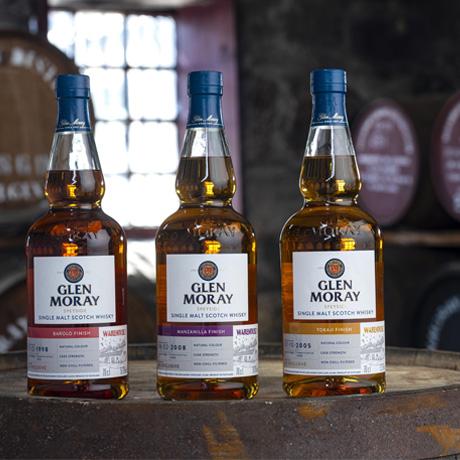 Discover the Warehouse 1 collection
Explore the Warehouse 1 Collection, the result of experiments and cask adventures from behind the doors of our most famous warehouse